Context
Once obtained, the SAQ certification is valid for three years and must then be renewed.
This renewal can be acquired by completing 24 hours of SAQ accredited training, i.e. 6 modules of 4 hours each.
Employers and their experts then take care to select compact thematic modules that correspond to their daily professional development needs.
"Refresh (study of the latest developments) and Apply (practical application in one's daily life)": in the form of the "Refresh & apply" concept, the ISFB recertification solution enables you to meet this requirement in a flexible, efficient, exciting and relevant way.
Current: 6 themes updated at each dispensation according to the latest developments
Relevant: the choice of themes is reviewed each semester according to the business importance of the subject
Relevant: tools that you can apply immediately in your workplace
Efficient : 6 evenings over 2 months
Flexible: video conferencing courses that you can take from anywhere
Fascinating: themes led by experts in the field in an interactive mode
6 blocks, 6 key areas, 6 topical themes
Soft skills & leadership
Investments
Sustainable finance
Legal, regulatory and compliance
Peripheral products and services
Technology and finance
Target audience
CWMA SAQ certification holders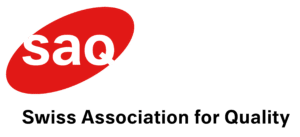 Stakeholders
ISFB lecturers have been working in the banking and financial world, or in their respective fields, for many years and are recognized as some of the best experts in our ecosystem in French-speaking Switzerland.
6 non-consecutive evenings of 4 hours
In a virtual classroom on zoom from our studio
The webcam is mandatory to validate your presence
Weekdays, from 5:30 pm to 9:30 pm
Language : French
The package is composed of 6 modules of 4 hours each:
Price
CHF 2'650.00 (member price)
CHF 3'300.00 (non-member price)
The member prices apply to all ISFB member institutes and their employees.
---
CHF13'320.00 (member price) for a group of 12 participants maximum
Registrations
Please complete the online application form.
Your registration will then be considered as firm and definitive. 3 weeks before the beginning of the training, you will have access to our ISFB collaborative space, then a few days before the beginning of the training to the specific space reserved for the participants of this training.
The general conditions of the ISFB apply as soon as you validate our offer.
Opening of the next session
The next session begins in 2024
The full training schedule will be available here.
Certificate
A recertification certificate will be given to you as soon as the six 4-hour courses have been completed online.
Application for registration