The successful challenge of digitalisation and quality
Digital learning, in the broadest sense, has many practical realities. Its evolution is constant and depends on more or less recent technologies (from the web to augmented reality, and soon perhaps even to the metaverse). These technologies and their impact on learning processes still lead to different levels of maturity or disparities in their applications. In order to offer you a complete and flexible training course, while preserving the objective of transmitting knowledge, the ISFB implements two methods to ensure the continuity of your learning, at a distance: virtual classes & e-learning.
The first, the "virtual classroom", is a variation of all the know-how acquired over more than 35 years with our trainers and professional speakers in the context of our traditional training activity, in online courses. These are not pre-recorded video courses, nor the literal transposition of our face-to-face courses, but formats designed for digital learning.
In professional broadcasting conditions, leaving your trainer free to focus his or her attention on you, these virtual classes guarantee all the interaction necessary for a real sharing of knowledge. The institute has a professional studio and a director assigned to each course(rental available for our members) so that the technical dimension does not at any time hinder the smooth running of your course.
Particularly suitable for acquiring fundamental and/or clearly defined concepts, leaving little room for interpretation or debate - a perfect illustration of risk, legal and compliance - e-learning has become an essential tool for continuing education.
This shift was initiated very quickly by the ISFB and has now been tested by our teams for more than 10 years, on multiple subjects related to banking and finance. Our teams have seen learning methods evolve in parallel with the evolution of needs and techniques. This is sufficient hindsight to enable us to work with the most reliable partners to offer you the most relevant formats.
MOST OF THE ISFB
A strong alternative for all our members
In terms of e-learning, we provide our small and medium-sized members with access to tools usually reserved for large banks. As an outsourcing solution, our offer is particularly appreciated by institutions that do not have the critical mass to develop this type of format internally.
We are therefore partners of the e-learning solutions offered by Fintelligence, accredited for SAQ/ISO17024 certification, and Indigita, the Swiss leader in the field of training related to banking and financial regulations.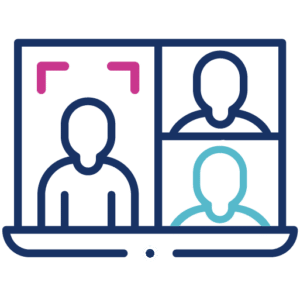 Flexibility: provision of around 100 courses, i.e. over 1000 hours of training on all areas of banking and finance

Simplification: outsourced logistics, easy internal deployment

Quality: recognised and accredited providers in Switzerland and internationally

Optimisation: rationalisation of costs and constraints
Stay informed about the latest news
& opportunities offered by the ISFB!
We generally plan one mailing per quarter to keep you informed of new upcoming training courses. On a more occasional basis, we share with you certain events related to your training course: laureates' party, new programmes (e-learning, recertification, etc.), employment and sector news, etc.