New steps in your journey
The ISFB crowns some of its training courses with a certificate or diploma that is a reference in the Swiss financial centre and will boost your career or that of your employees. Because today more than ever, employability depends on the recognition of skills. What better way to achieve this than with a certificate or diploma that is recognized by the entire profession or by the cantonal authorities and fédérales !
Our certificates and diplomas fall into two categories. The first one called " professionnelle " allows you to improve your daily practice.
The second, " académique ", gives you access to university level qualifications.
Improve your knowledge and consolidate your mastery of your profession!
Our courses and certificates provide you with the knowledge you need to understand the banking business and to strengthen and increase your professional performance.
Obtain your title by taking an exam directly
It is no longer necessary to take training to obtain certification. Any bank employee who considers himself or herself sufficiently competent can choose to take an examination directly to obtain a title. The ISFB has a wide range of technical tests and examinations at its disposal to certify a level of competence in all areas of private and institutional management and in financing activities.
This evaluation is subject to standard billing and applies the same fee as for the repetition of a failed exam.
Credentials that demonstrate your level of competence

Diplomas recognized by the profession and the authorities

Passports offering new career opportunities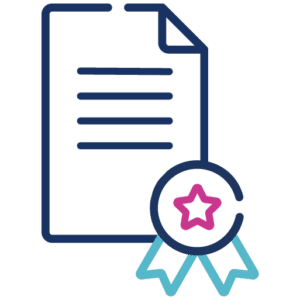 Stay informed about the latest news
& opportunities offered by the ISFB!
We generally plan one mailing per quarter to keep you informed of new upcoming training courses. On a more occasional basis, we share with you certain events related to your training course: laureates' party, new programmes (e-learning, recertification, etc.), employment and sector news, etc.