Modular course (package 2) - Fintech
:
Refresh & Apply
Catalog | Accredited Court(s) for CWMA recertification
Context
Contraction of the words finance and technology, fintech is today at the heart of the strategic concerns and discussions of the financial industry within which one observes a development of applications as well as companies active in fintech in constant acceleration.
While nobody today doubts the perennial aspect of these new technologies, there are still many grey areas surrounding in particular the extent of its disruptive potential, the speed of assimilation of these new technologies or the outline of future applications.
This course will propose to review the main categories of innovation, to look back over the last 5 years in order to evaluate the surprises and false starts, to acquire the tools to analyze technological changes and to position oneself in front of them.
Target audience
CWMA SAQ certification holders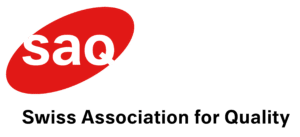 Stakeholders
ISFB lecturers have been working in the banking and financial world, or in their respective fields, for many years and are recognized as some of the best experts in our ecosystem in French-speaking Switzerland.
4 hours, in the evening
In a virtual classroom on zoom from our studio
The webcam is mandatory to validate your presence
Weekdays, from 5:30 pm to 9:30 pm
Language : French
The SAQ recertification package
This training is part of the SAQ 2 Recertification Package.
ISFB recommends taking the entire recertification package rather than a specific module.
| | | |
| --- | --- | --- |
| | Single module | Complete package |
| Number of hours | 4 hours | 24 hours |
| Member rate | CHF 550.- | CHF 2650.00 |
| Registration Process | 1 registration per module | 1 unique registration |
Individual price
CHF 550.00 (member price) / participant
CHF 730.00 (non-member price) / participant
The member prices apply to all ISFB member institutes and their employees.
---
Collective price
For member institutions, it is possible to organize this short course at a preferential price from 5 simultaneous registrations. Please contact us for an offer.
CHF 2'375.00 (member price) in-house for a group of maximum 12 participants
Registrations
Please complete the online application form.
Your registration will then be considered as firm and definitive. 3 weeks before the beginning of the training, you will have access to our ISFB collaborative space, then a few days before the beginning of the training to the specific space reserved for the participants of this training.
The general conditions of the ISFB apply as soon as you validate our offer.
Application for registration