ATTESTATION DE COMPETENCES
Certification for financial advisors
Avec l'introduction de la LSFin, les certifications SAQ se sont inscrites comme un label incontournable auprès des banques.
MOST OF THE ISFB
Certification CWMA
La formation à la certification SAQ CWMA de l'ISFB dure entre six et neuf mois et couvre tous les domaines de compétences CWMA. Depuis 2014, l'ISFB a organisé la formation de plus de 1 000 conseillers en gestion de fortune, et 24 établissements de renom nous ont choisis pour ce programme de certification.
A process in five étapes :
Goal setting and communication

Identification of skills gaps

Training and upgrading of candidates

Assessment of required competencies

Certification of candidates
Update your skills
Once obtained, your SAQ certification is valid for three years. To renew your certification, you must obtain recertification by demonstrating that you have the required competencies, passing an examination, or completing apprenticeship, training or educational units.
A l'ISFB, nous proposons une solution pragmatique: le package de recertification de 24 heures.
4h: our proposal is based on compact half-day thematic modules which are totally independent of each other, allowing great organisational flexibility for advisers and/or their employers.

Classes virtuelles professionnelles: tous les modules sont dispensés en ligne en mode synchrone (format "live" interactif) depuis nos studios TV et via Zoom (ou tout autre logiciel de visioconférence, WebEx, Skype, Microsoft Teams…).

Deux packages thématiques: plus besoin de lire une carte sans fin, vous n'avez qu'à vous inscrire à l'un de nos deux packages et suivre la sélection opérée par nos experts.

Un accès à notre LMS Moodle: vos supports de cours sont disponibles directement dans votre espace personnel Moodle, où que vous vous trouviez.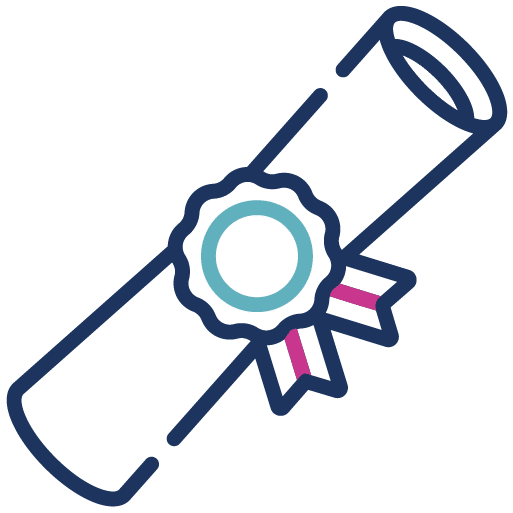 Prerequisite
Be employed in a FINMA-accredited financial institution

Manage or be directly involved in the management of private clients
Non éligible SAQ ?
Pour les spécialistes non éligibles à SAQ, l'ISFB a conçu PROFICIENCY, une solution idéale pour tous les experts sans contact clientèle qui ne seraient pas éligibles à la certification SAQ (juristes, assitants de gestion, collaborateurs support, gestionnaires et conseillers en cours de formation).

L'examen permettant d'obtenir le PROFICIENCY ISFB se déroule sur deux sessions de 120 minutes. Un examen en blanc est compris dans la préparation.
Stay informed about the latest news
& opportunities offered by the ISFB!
We generally plan one mailing per quarter to keep you informed of new upcoming training courses. On a more occasional basis, we share with you certain events related to your training course: laureates' party, new programmes (e-learning, recertification, etc.), employment and sector news, etc.