Certification for financial advisors
The SAQ certification has become almost mandatory following the entry into force of the LSFin on January1, 2020, and has now become an essential standard for all asset management professionals. The same goes for the SAQ recertification for which the ISFB offers you a tailor-made course program
MOST OF THE ISFB
The only service provider in French-speaking Switzerland
The ISFB is the only service provider in French-speaking Switzerland accredited to carry out the CWMA certification process. It operates throughout Switzerland on behalf of the SAQ (Swiss Association for Quality) competence centre. In this context, we support our members and their asset management specialists in the implementation of their SAQ CWMA certification projects, which we manage and monitor.
ISFB's SAQ CWMA certification training lasts between six and nine months and covers all CWMA competency areas. Since 2014, the ISFB has organized training for more than 1,000 wealth management advisors, and 24 renowned institutions have chosen us for this certification program.
A process in five étapes :
Goal setting and communication

Identification of skills gaps

Training and upgrading of candidates

Assessment of required competencies

Certification of candidates
Update your skills
Once obtained, your SAQ certification is valid for three years. To renew your certification, you must obtain recertification by demonstrating that you have the required competencies, passing an examination, or completing apprenticeship, training or educational units.
Your five options to get your recertification :
Attend 24 hours of SAQ-accredited training

Pass a written recertification exam

Give 24 hours of SAQ-accredited courses

Officer 9 times as SAQ expert at the oral exam

Obtain a foreign certification recognized as equivalent by the SAQ
4h: our proposal is based on compact half-day thematic modules which are totally independent of each other, allowing great organisational flexibility for advisers and/or their employers.

Professional virtual classes: all modules are delivered online in synchronous mode (live interactive format) from our TV studios and via Zoom (or any other video conferencing software, WebEx, Skype, Microsoft Teams, etc.).

More than 40 modules to choose from: from must-haves like digital finance or sustainable finance, to industry fundamentals at the heart of paradigm shifts and practice changes in your business, select what you need to ensure your recertification.
The SAQ recertification requires the combination of the 2 categories "behaviour" and "technical knowledge". These can be grouped in a 3rd category "Combined measures". The categories can be distinguished by the last 4 digits of the accreditation number of each module:
XXXX-ISFB-XX-1XXX = technical knowledge
XXXX-ISFB-XX-2XXX = behaviour
XXXX-ISFB-XX-3XXX = combined measures
In practice, you must therefore combine modules categorised as 1 and 2 or 1, 2 and 3 or only modules categorised as 3.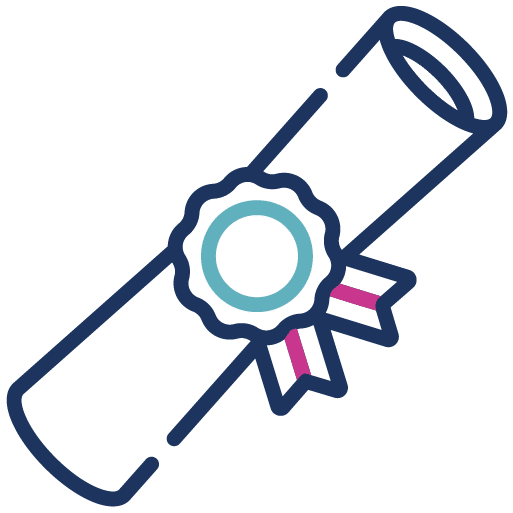 Improve your customer advisor skills

Achieving a high level of professionalism and excellence

Increase your performance

Meeting the latest regulatory requirements
Prerequisite
Be employed in a FINMA-accredited financial institution

Manage or be directly involved in the management of private clients
Useful documents and links
Stay informed about the latest news
& opportunities offered by the ISFB!
We generally plan one mailing per quarter to keep you informed of new upcoming training courses. On a more occasional basis, we share with you certain events related to your training course: laureates' party, new programmes (e-learning, recertification, etc.), employment and sector news, etc.