SAQ certification and recertification
ISFB is authorized to produce and administer SAQ-certified written and oral examinations for the CWMA segment. ISFB also offers SAQ-approvedrecertification solutions for all segments: CWMA, CP, CI, CCOB and PME.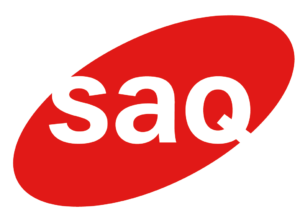 Initial certification
With the introduction of the LSFin, the SAQ certifications have become an indispensable label for banks.
CWMA Certification
The CWMA SAQ certification training at ISFB lasts between six and nine months and covers all CWMA competency areas. Since 2014, ISFB has organized the training of over 1,000 wealth management advisors, and 24 renowned institutions have chosen us for this certification program.
A process in five étapes :
Goal setting and communication

Identification of skills gaps

Training and upgrading of candidates

Assessment of required competencies

Certification of candidates
Recertification SAQ CWMA, CP, CI, CCOB, PME
Once obtained, your SAQ certification is valid for three years. To renew your certification, you must obtain recertification by demonstrating that you have the required competencies, passing an examination, or completing apprenticeship, training or educational units.
At ISFB, we offer a pragmatic solution: the 24-hour recertification package.
4h: our proposal is based on compact half-day thematic modules which are totally independent of each other, allowing great organisational flexibility for advisers and/or their employers.

Professional virtual classes: all modules are delivered online in synchronous mode (live interactive format) from our TV studios and via Zoom (or any other video conferencing software, WebEx, Skype, Microsoft Teams...).

Six themed packages: no need to read an endless map, just sign up for one of our packages and follow the selection made by our experts.

Access to our Moodle LMS: your course materials are available directly in your personal Moodle space, wherever you are.
Prerequisite
Be employed in a FINMA-accredited financial institution

Manage or be directly involved in the management of private clients